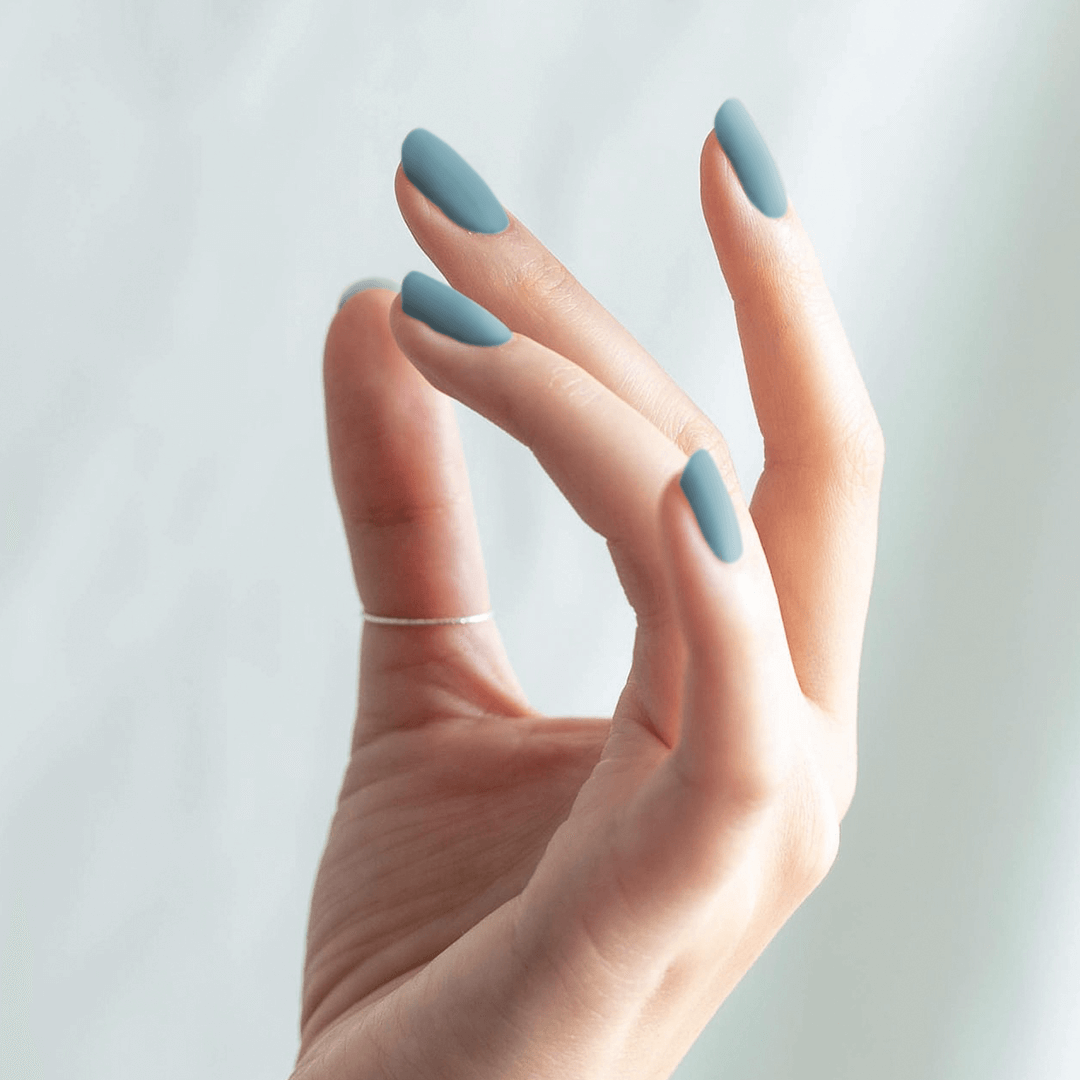 How to Upgrade your Manicure with Matte Nail Polish
Like all fashion trends, manicures and nail art have evolved over the years. This year, nail artists and their respective clients are no longer pursuing funky designs with glossy colours. Instead, they're aiming for a minimal look achieved by using matte nail polishes to give manicures an entirely new outlook. Manicures with matte nail polishes are now the latest trend because not only do they look classy; they are also easier to manage compared to other previous options. But how about you use matte nail polish wraps to attain your chic manicure?
What exactly are matte nail polish wraps anyway?
Nail wraps are pre-designed flexible strips that are applied directly on the nails without the need for special glue as they can be simply stuck on the nails. The matte nail polish wraps of Hello Nails will last up to 14 days without any additional fear of chipping.
Given the new craze of getting manicures of matte-finished nails, we'll tell you a few tips and tricks to truly upgrade your manicure in a way that makes your nails stand out and be long-lasting.
How to use matte nail polish wraps?
1. Purchase your favorite matte nail polish wrap from the exclusive collection of Hello Nails
Depending on your personality and general preference, get yourself your favorite matte nail polish wraps' colours. If you prefer making a statement or looking edgy, then you may want to consider buying Hello Nails' Blood Red Matte, but if you're into looking crisp, then the Bright White Matte might become your go-to. Gunmetal Grey and Night Black Matte are two top colors of Hello Nails which will definitely make heads turn if you apply either of them. However, for a more chic look, you can also choose to get Pale Pink Matte.
2. File your nails before applying the matte nail polish, and don't forget to use a nail buffer
This step will help even out the nails and give them the perfect look for a classy manicure. When shaping the edge of your nails, hold the filer at a 45 degrees angle and target for a naturally curved shape. Since any dents can usually become visible, make sure to use a nail buffer to get rid of any imperfects on the surface
3. Clean your nails with nail polish remover
Gently wipe your nails with cotton soaked in nail polish remover to clean debris on the entire nail. During this process, ensure that the cuticle area and side walls are properly cleaned to remove dirt and natural oils that may prevent the matte nail varnish from sticking well. After wiping your nails with the remover, wait an extra second to let your nails dry completely.
4. Finally, stick them away!
The matte nail polish wraps offered by Hello Nails can be used for 2 full manicures as they contain 18 double-ended strips in total in the pack. From among those, you should be able to choose a wrap that is appropriate for your size and then subsequently, peel the chosen wrap and stick it onto your nails. When applying them to the nails, ensure that you gently stretch them to fit.
5. Remove any excess nail polish wrap
Once you've stuck the wrap on your nails, there's a possibility that the excess wrap will protrude from the edges of the nails. To get rid of the excess to achieve a finished look, use a pair of scissors to simply trim off the excess.
6. Finish what you started with filing
Using the crystal glass nail file, you may begin to file your nails. Filing at this step will permit you to get rid of any excess matte nail polish wrap left behind on the tips of the nails.
7. Use a topcoat
When applying matte nail polish wraps, then it is very unlikely that you will need to apply a topcoat. But if you do decide to use a topcoat as a final step, then make sure you use a matte top coat, and apply it like you apply your regular nail polish, but with a thin coating, and let the top coat dry completely.
What are the Tips and Tricks to Make your Matte Nail Polish Manicure Standout?
To successfully upgrade your manicure with matte nail polish, there are a few extra details you will have to pay attention to. These tips and tricks will definitely give you more benefits.
1. Try and keep your nails short
The perfect nail length for matte nail polishes is shorter than your fingertips or the exact length of them because matte polishes tend to chip faster than others, even though the matte nail polish wraps from Hello Nails may live till 14 days. If your nails are long, the chances of chipping and the manicure you worked hard on getting ruined is relatively high.
2. Try and use a matte topcoat
Even though a topcoat is not necessary, applying a matte topcoat allows your nails to be completely shine-free. However, the topcoat tends to wear off in a day or two.
3. Give your tips extra care
Gently stick your nail wrap with your favorite matte nail polish wrap chosen from Hello Nails to apply the wrap across the free edge of the nails. This is another safety measure you can take to avoid chipping.
If you want to upgrade your manicure with matte nail polishes, then you can use the steps mentioned above to achieve your desired vision successfully.
Remember to use the additional tricks to help your nails last longer. Matte nail polishes are the fashion trend of today! You can get your favorite colors by taking a look at the various shades that Hello nails provide. This is the most beautiful form of self-care!
See our collection of Matte Nail Polish Wraps